Vacuum Cleaner Buying Guide: How to Choose the Right Vacuum Cleaner for Your Home? (2022)
Table of Content
Introduction
People spend more than 60% of their lives at home; thereby it is crucial that the surroundings are free from dust particles, dirt, and allergens that may cause respiratory diseases. Harmful pollen, dust mites, and allergens are invisible to the naked eye, yet very much present around us all the time. And, simply sweeping and wet mopping isn't always enough to get rid of these nasties. That's where vacuum cleaners come in!
Vacuum cleaners use a powerful suction force for deep cleaning, as they are able to suck even the tiniest particulates such as dust mites, pollens, and allergens that sit in the most cramped corners of your home.
In this detailed vacuum cleaner buying guide, we are going to help you find the right machine that best suits your vacuum cleaning needs in India.
Let's begin.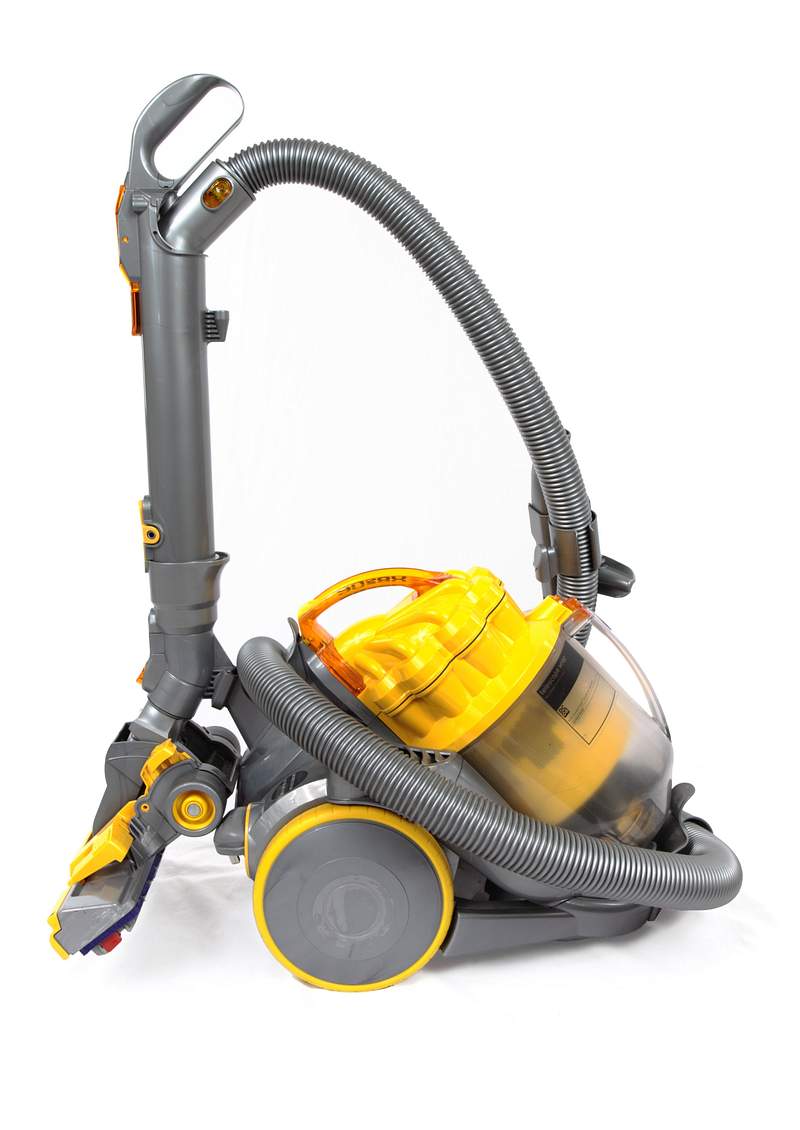 Vacuum Cleaner Buying Guide: Types of Vacuum Cleaners
Vacuum cleaners can be mainly classified based upon imperative factors such as their intended use, size, and type of technology featured.
1. Canister Vacuum Cleaners
As the name suggests, Canister vacuum cleaners are cylindrical or round-shaped machines that are more like 'all-purpose cleaners' featuring a bunch of head attachments. They have more suction power than the upright units.
Furthermore, these are ideal to use if you have pet hair all around, or in large homes with different floors. Not just floors, but it can also vacuum other things such as upholstery, curtains, and stairs, as it has an extended wand.
You can easily carry the canister anywhere across your home as it has wheels.
Pros:
Less noisy
Includes different powerheads to clean different surfaces
Portable
Flexible than upright machines
Cons:
Heavyweight
Is not compact to store
2. Upright Vacuum Cleaners
Upright vacuum cleaners are the most widely used models in Indian households. All credits to its compact storage and upright design. You don't have to bend too much to vacuum the floors. These units are perfect for deeply cleaning carpets as well as hard floors.
Pros:
Compact storage
Affordable than canister models
Perfect to deep clean the carpets
Cons: 
Noisier than canister models
Heavyweight
Carrying it around can be tiresome
Cannot clean upholstery or under the furniture
3. Handheld Vacuum Cleaners
Handheld vacuum cleaners are tiny in size and mostly have a wireless design making it easier to port them around. These machines are perfect to carry on the go or when you want to clean small spaces such as your car's interior, low pile carpets, or bare floors. You don't need to drag them around as these are extremely lightweight.
Pros:
Handy operation
Lightweight and mostly wireless
Perfect to carry on-the-go
Ideally used to clean small spaces car's interior, bare floors, or low pile carpets
Cons: 
Less powerful than canister and upright models
Low capacity dirt bin
Bulky to store
4. Robotic Vacuum Cleaners
Robotic vacuum cleaners are perfect for people who don't like to clean or don't have time for it. These operate automatically and vacuum the desired space once you configure the cleaning program. These models make use of multiple sensors and mapping technology to navigate across rooms.
Most robotic vacuum cleaners are also able to return back to the dock after or in the midst of cleaning to charge themselves. In short, these are highly convenient to use, portable, and hi-tech machines one can use for automated, smart vacuuming.
Here are the top 10 robot vacuum cleaners for Indian homes.
Pros:
Time-saving
Portable and extremely easy to use
Automated vacuuming
Can clean hard-to-reach spaces and even carpets
Cons: 
Cannot clean stairs
Prone to falling off stairs
Short battery life
5. Stick Vacuum Cleaners
As the name implies, stick vacuum cleaners are somewhat similar to upright units but are more lightweight and sleek to carry around. These are cordless, run on batteries and collect dust in the wand itself, hence come quite handy and are perfect for light-duty use.
Pros:
Perfect to vacuum litter
Lightweight and sleek profile
Easy to haul around
No need to bend while vacuuming
Convenient to use as they're powered by batteries
No cords; no tangling
Cons: 
Less powerful than upright models
Not ideal to clean carpets or large rooms
The dust bin is small
How to Choose the ideal Vacuum Cleaner?
Here are a few factors you need to consider when buying a vacuum cleaner in India. 
Vacuum cleaners can come with a removable bag or without a bag. Both these have their own pros and cons.
The cleaners with a bag generally have a large capacity, ideal for larger spaces. Once vacuumed, you can easily remove the bag and discard the collected dirt. Some of these bags may also have extra filtration to trap allergens. However, these bags need to be replaced timely.
Bagless vacuum cleaners, on the other hand, have a container to collect dust which you simply need to empty from time to time. These units have a lesser capacity and the allergens may escape whilst emptying the bin.
Few models also support wet mopping along with dry vacuuming, which is great for deep cleaning of kitchens.
How powerful should a vacuum cleaner be?
The input power of vacuum cleaners is measured in Watts. A typical unit will consume anywhere from 500 to 3000 W of power. However, a best-performing vacuum will only require up to 1500 W on average. The energy consumption of the unit heavily relies upon the type of vacuum cleaner and its usage period.
The optimal power consumption range is 1000 to 1500 Watts
Higher power does not mean better efficiency
Higher power only defines the energy used
The suction power of a vacuum cleaner defines its efficiency to pick up dust, dirt, and allergens from surfaces. It is measured by water lift in inches.
Optimal suction power ranges between 185 W to 320 W
More the suction power, the higher the efficiency of the vacuum to pull out dust and handling resistance
A high lift rating means high performance

Flooring
The type of floor in your home is a vital factor to consider when buying a vacuum cleaner. This heavily decides what kind of machine will be ideal for vacuuming. Most Indian homes have marble or tile flooring for which canister vacuum cleaners are ideal, as they are powerful and versatile in nature.
However, if your space has a mix of hard floors as well as carpets, look for a machine that features suction control, brush roll control, and height adjustment to clean high or low pile carpets.
If your home is a duplex or has multiple levels, it is better to go for a portable vacuum cleaner preferably cordless one such as a stick vacuum cleaner. The selected unit should be lightweight, easy to carry yet powerful enough to clean multiple levels with great battery backup.
If you or any of your family members have respiratory issues or dust allergies, it is highly recommended to look for a vacuum cleaner with a HEPA (High-Efficiency Particulate Air) filter.
These filters are able to trap up to 99.99% of allergens, dust mites, dirt, and pollens that are as tiny as 0.3 microns. It helps in keeping your surroundings clean and breathable.
The HEPA filters have a mesh design made from glass fiber to effectively trap even the minute particulates.
A few vacuum cleaners in the market may have noisy operations due to the built-in motor. Make sure to look at the reviews, demo videos, or other testimonials to get an idea of the unit's noise level. You don't want to end up with a machine that's too noisy to endure on a regular basis.
Make sure to look at the portability of the vacuum cleaner you're planning to buy, especially if your home has multiple levels. In this circumstance, you will need a machine that you can easily lift and haul around.
Look for the convenient features in vacuum cleaners such as transportation wheels or a carrying handle.
The Air Flow is measured in l/s (liter per second) and it determines the passage of dirt towards the collecting bag. The faster the airflow, the more capacious is the machine in carrying the dirt from surface to bin/bag.
If you have a large space or live in an area prone to dust, it is better to go for a vacuum cleaner with high dust capacity. This way you don't have to empty the bag often.
You can check out the list of the top 10 best vacuum cleaners available in India.
Vacuum Cleaner Buying Guide – FAQs
1. What should we see while buying a vacuum cleaner?
Getting a vacuum cleaner from a reputable brand offers value for money in the long run. Additionally, make sure to look at the warranty and after-sales service provided, as these factors also give an idea of a brand's credibility.
2. Which Brand is Best for Vacuum Cleaners in India?
Some of the Top Brands for Best Vacuum Cleaners in India are:
Eureka Forbes
Philips
Black and Decker
Inalsa
KENT
Dyson
Karcher
Panasonic
AGARO
XIAOMI (robotic vacuums)
VIOMI (robotic vacuums) and so on.
Conclusion
With this, we wrap our detailed Vacuum Cleaner Buying Guide in India. Vacuum cleaners are efficient, time-saving units that one must buy only after considering the crucial factors stated above. Choosing the right size, type, and suction power, and considering your vacuuming requirements- all of these play a key role in deciding which vacuum cleaner is the best for you.
Usage period and frequency of use are also major deciding factors when getting a vacuum cleaner. Choose wisely!
Also Read Our Latest Post